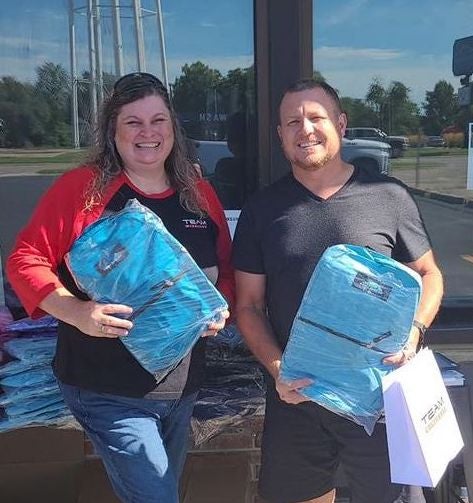 President/CEO Josh Shallenberger is pictured here with Shelbyville Team Verizon Store Manager Tara Root showing off backpacks filled with school supplies. On Saturday, July 30, the Verizon outlet gave backpacks out to area students. Tara reached out to the cooperative (as well as other community partners) to assist in this project.
This is the second year the local Team Verizon store has given out backpacks and plans to make this an annual event.
Over 250 backpacks were handed out.